Catalyn
<![if !vml]>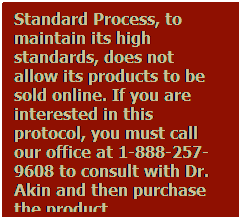 <![endif]>This product is a multiple vitamin and trace mineral product, the original product formulated by the world-renowned Dr. Royal Lee in 1929. It contains every vitamin and trace mineral known and unknown (yes, it contains unknown components, since new discoveries continue!). It is truly a masterpiece of nutritional support. Although it may seem like there is not much of any single vitamin in Catalyn, don't be fooled. It is the whole complex of vitamins that provides the benefit. Overloading the body with vitamins and minerals actually has been shown in scientific studies to be harmful! Catalyn is balanced and complete. Catalyn also contains living enzymes because it is "cold processed" to preserve the enzyme activity in the whole foods from which it is derived. Catalyn can be used from birth on. Catalyn is the foundation from which all other supplements target their activity.
Adult dosage: 2 tablets, 3 times per day with meals
Zinc-Liver Chelate
This product is a wide-ranging trace mineral essential in supporting endocrine, immune system, enzyme, and skin functions. Zinc-liver chelate helps flush copper out of our bodies.
Adult dosage: 1 tablet per day
Drenamin
This combination product is designed to support the adrenal gland along with two key vitamins, vitamin complex C and vitamin complex G. The Drenatrophin PMG rebuilds the glands. G helps improve circulation, and the C contains tyrosinase, which is an adrenal activator. Symptoms of adrenal insufficiency may include nervousness, fatigue (especially in the morning or after a cold or infection), allergies, asthma tendencies, low blood pressure, salt craving, light-headedness with standing, and lowered resistance to colds and infections.
Adult dosage: 2 tablets, 3 times per day with meals
Cataplex B
This product is made up of a very special fraction of B complex that improves the transmission of nerve impulses, blood sugar metabolism, and puts strength in the vessels and snaps them into action. Numbness, palpitation, low blood pressure, frequent yawning, muscle aches (fibromyalgia), and swelling due to lactic acid build-up are among the many symptoms suggesting Cataplex B need. It contains a special factor not found in a synthetic or high dose vitamin B.
Adult dosage: 3 tablets, 3 times per day with meals
Cholaplex
This product is for the person who has high serum or tissue cholesterol levels. It is composed of six different products that improve cholesterol metabolism. Cholaplex grabs the copper from the liver.
Adult dosage: 2 capsules, 3 times per day
Livaplex
This product is a special formulation that combines A-F Betafood, Hepatrophin PMG, Betacol, Spanish Black Radish, Chezyn, and Antronex. Livaplex provides general liver support and may be used for liver detoxification and fat metabolism.
Adult dosage: 2 to 4 capsules per day
Moly-Cu
This product binds Copper from the brain.
Adult dosage: 1 tablet 2 times per day up to 6 to 8 per day
To get the most from the whole food supplements, follow these lifestyle recommendations:
Try to eliminate processed flour, processed sugar, hydrogenated oils from your daily diet.
Try to eliminate carbonated beverages (even sugar-free), coffee, and other caffeinated beverages.
Remember: low fat means high sugar
Drink at least ten 8 ounce glasses or about 2-1/2 quarts of water per day.